What's happening with interest rates and the market?
Posted by Jake Moore on Monday, August 21, 2023 at 8:54:28 PM
By Jake Moore / August 21, 2023
Comment
The latest real estate data for Houston came out (see below).
Sales prices are still up despite home affordability being almost at an all-time high.
With that, there is some bad news (and some good news)….
Data from the Houston Association of Realtors: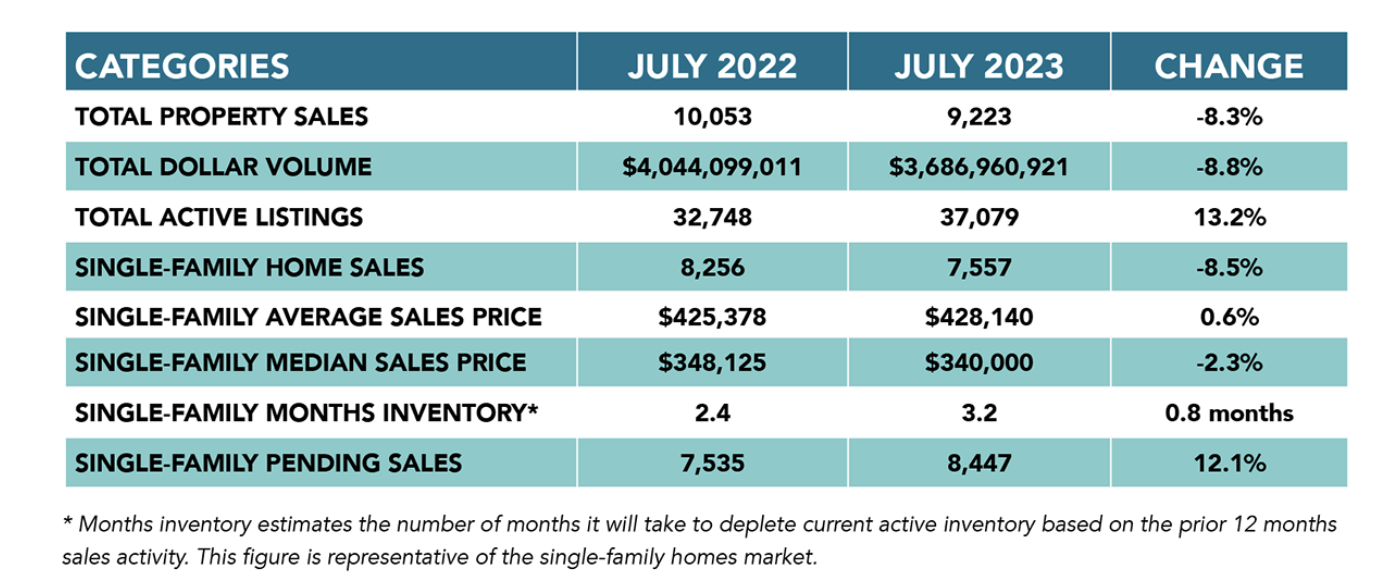 First, here's the bad news:
If you decide to buy a home right now, on average you're paying more money in sales price and monthly payments with interest rates.
Sales prices have stayed high because, even with increased interest rates, people are sitting on the sidelines. This lack of supply has kept demand or home prices high.
But, in any market, where there is bad news, you can typically find good news.
Here's the good news:
If you sell a home, you still should expect to get a good sales price.
The people that purchased recently are coming out ahead. The people that were tired of renting, or tired of waiting to time the market when life is short, or investors wanting to get into real estate - those people that made the jump are coming out ahead.
Now granted, real estate is typically not a short game, but a long game. It's possible those gains could subside, as long as you can afford the monthly payments, playing the long-term in real estate pays off.
So there's the bad news (with the good news)…as always, I'm here for anything you need. Have a great week!
PS: Houston is still ranked 2nd out of all US Metros in home affordability, per C2ER Cost of Living Index for 2023 Q1